Poison Information Centre
0800 147 111
Welcome to the Wellbeing services county of Kymenlaakso!
The wellbeing services county of Kymenlaakso is taking the responsibility for organising social, health and rescue services in Kymenlaakso (Kouvola, Kotka, Hamina, Pyhtää, Miehikkälä and Virolahti).
The basic principle is to secure customers' access to high-quality care according to their needs.
Health care and medical services
High-quality and easily attainable healthcare services are the right of each person living in Kymenlaakso.
The health and welfare of the residents in the region are promoted by means of a seamless service chain from preventive health care to basic health care and specialized medical treatment.
In urgent need of help, contact us
Social services for people of all ages
Children, adolescents and families
The services for children, adolescents, and families support the internal resources of families and help parents in their coping, ensuring that children have safe circumstances in which to grow and develop. The services support the welfare of families and families and individuals facing problems to get help as early as possible.
The aged
Services for the aged support aged people to live in their homes safely for as long as possible. The importance of home care and other services provided at home increases as the person's strengths diminish. Arranging and developing appropriate services for the aged as a part of the scaling of services promotes the welfare of aged residents.
People of working age
The purpose of services directed at people of working age is to promote and maintain the welfare, health, social security, and functioning capability of residents and communities. This can be achieved by arranging and producing appropriate and effective services, consolidating involvement, developing the social circumstances, and securing sufficient subsistence security for the residents.
Services for the disabled
The purpose of services for the disabled is to promote the preconditions of disabled persons to be equal members of society as well as to prevent and eliminate the disadvantages and obstacles resulting from disability.
Contact us
Social service customer instruction
You can ask about our social services or help, for example, in matters related to your own or a loved one's everyday survival. When necessary, we will direct you to the right service. Phone line open from Monday to Friday.
Call 05 220 6000
Maternity and child health clinics
Get support in, for example, pregnancy prevention, expecting a child and after giving birth, as well as in the infant phase. Phone line open from Monday to Friday.
Call 05 220 2100
Mental health service instruction
If you are concerned about your own mental health condition or your use of substances, first contact the counseling of mental health and substance abuse services. Phone line open from Monday to Friday.
Call 05 220 2150
Rescue services
The Kymenlaakso rescue department rescues and protects people, property, and the environment in all tasks assigned to the rescue services.
The Kymenlaakso rescue department coordinates readiness, prevents accidents by educating and creating conditions for a rescue with its professional, motivated, and committed personnel.
Emergency response centre agency
When to call 112? If you have an emergency or you need urgent assistance from the authorities If you know or suspect that somebody's life, health, property or the environment is under threat or in danger.
Call 112
112 Suomi mobile application
With this application, you can contact to the emergency center and get instructions for dangerous and emergency situations.
Read more and download the app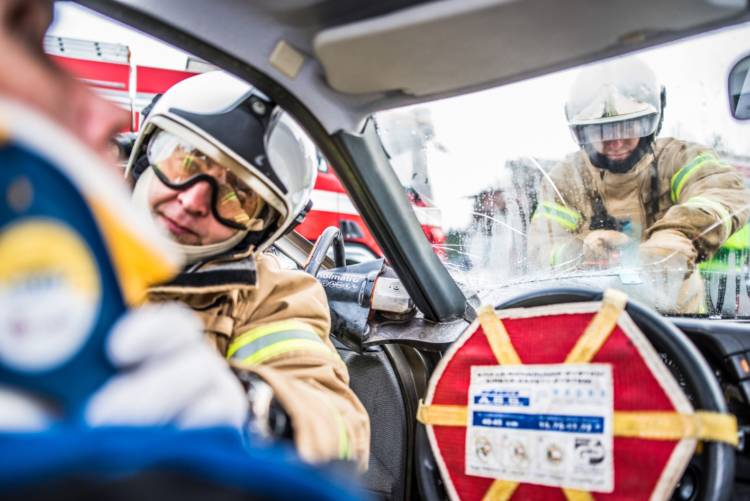 Find our hospitals, fire stations, health centers and offices. Search available in Finnish only.